ABOUT MATTHEW MCNEAL PHOTOGRAPHY
CAPTURING LIFE AT IT'S BEST
Matthew McNeal Potrait Photography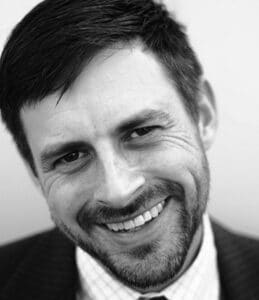 "In life, there are planned moments, unplanned moments, tears, laughter, excitement, and surprise. Photography should capture the essence of those moments. It's my pleasure to take part in the lives of my clients and to make these moments into timeless, tangible treasures." – Matthew

UNEXPECTED AND CREATIVE Matthew is a lifestyle photographer specializing in wedding photography and family photography. His creative use of off-camera flash sets him apart from many area photographers and photo studios in Kansas City. With every event or photo session, Matthew will incorporate natural light AND dramatic flash photography. His demeanor is calm, confident, and witty which lends to a comfortable environment in front of the lens. Matt has studied and been engaged in photography since 2013. – Portrait Photography – Wedding Photography – Bridal Photos – Engagement Photographer – Professional Photographer
"Matthew and his team were absolutely phenomenal. They were professional, timely, creative and fun! Our day would not have been the same if not for our wonderful photographers! Because of their beautiful photos we are able to relive our wedding day over and over. We could not have asked for better people to spend our special day with." ERIN KLAUSEN
My wife and I had our wedding in Kansas City, MO at Hotel Phillips in April 2017. Initially upon searching for photographers in the Kansas City area we were attracted to the look and feel of GrapeVine's photos. We scheduled a session to meet with Matt and Amanda and after that is was a simple choice for us to hire them. Matt was extremely professional throughout the process from initial consultation to the event date. We met and spoke over the phone multiple times to coordinate; he was prepared with questions to determine what we envisioned and which essential shots we wanted (he even prompted us to help us figure out those essentials :D). His diligence and preparation made for a smooth process of capturing family photos on the wedding day. We were able to contract his services to include our rehearsal dinner for a reasonable addition. In hindsight it was a really valuable move to capture those moments as well. For our wedding day, Matt worked for the entirety of the event from the bride's preparation until well into the dancing at the reception. He had an assistant to help for much of that. He provided complete coverage of the afternoon and entire evening. He also had a second photographer, Jude, who helped capture moments for my preparation for the day. Jude also was a pleasure to have helping us. More importantly, Matt delivered somewhere around seven hundred (!!!) gorgeous photos. When the photos were ready, we gained access to an easy to use website that allows us to download original photos directly. As part of our photo collection he provided edited black and white and color versions of the each of the photos. It takes us at least an hour and a half to go through all of them! As I said above, he did a great job capturing the event from "soup to nuts." One last important note, Matt is really funny and has a great sense of humor. That combined with his skill as a photographer is a wonderful combination. We would highly recommend him to anyone for weddings or any special event.
I am so happy with the work of Grapevine. They are simply amazing and captured shots I will cherish forever. I want them to do every special event I have.
Matthew did a wonderful job and so did his "help" also named Matt! They both stayed the ENTIRE day with the wedding crew and were so fun! The pictures were absolutely AH-MAZING, and I couldn't have asked for anything better! I'd book them right now before it's too late!!
Not only was matt a complete professional with a talented eye for artistic photography, he was also so much fun to have around!! The whole wedding party loved having him around. 10/10!
Matt was awesome to work with for our engagement and wedding photos. Even our families raved about how much fun he was to be around, and the photos turned out fantastic. We couldn't be happier.
Matt has been with us from our proposal through our engagement and was by our sides the ENTIRE day of wedding! Matt has always gone above and beyond for us and he has the best wedding photography package out there. We weren't limited on time with him and his other photographer, Jude, and he cut us a great deal that included our engagement pictures for free. Additionally, Matt allowed us to post and print our pictures on our own through his photography package, so we didn't have to pay extra for that, which is a huge plus! On top of all of that, he's incredibly awesome, patient, responsive, fun to work with and extremely talented at what he does! Matt showed up bright and early at our home to get pictures of my husband and our groomsmen as they got haircuts. Matt then joined me and the bridesmaids at our venue and took pictures of the venue, us getting ready, and captured so many amazing candids throughout the day. Meanwhile, Jude traveled with the guys from our home to the venue and caught photos of my husband opening my day of letter and gift, which was really special since we didn't do a first look, and Jude's photos allowed me to see my husband's reaction to my gifts. Matt took beautiful solo photos of my husband and I as well as great couple and bridal party photos. Honestly, all of his photos are fantastic! We are an inter-racial couple and Matt and Jude did a wonderful job of lighting us both and our respective families. Matt's personality made everyone so comfortable and that showed in our photos. I got so many compliments from the bridal party, family members and guests about how great Matt was to work with. He also came up with some creative shots that we're obsessed with! When looking at our wedding photos, there were several times that we would gasp in awe, because Matt made us look like movie stars or like a couple straight out of a magazine. His work is just beautiful! I couldn't imagine having anyone else take our photos, so we've already told Matt that we want him to be our family photographer for life. You shouldn't consider going with anyone else for photography other than Matt and GrapeVine Photography!
Matt was great! He really made the photos fun and well organized. We hit multiple locations abs were able to script out the Family shots to keep them rolling. Picture turned out great and Matt was easy to deal with. Have recommended him to anyone who asks about photos.
Grapevine Photography was phenomenal! Matthew did both our engagement session and wedding day photography. He made us feel so comfortable and happy throughout. Our initial meeting set the tone for the entire time. So personable!!!! He listened to our suggestions for photo stops and was able to suggest some great locations! I can't begin to express our gratitude for everything and the photos we received were absolutely perfect!!!!!! Thanks for everything Matthew!!!!!!!!!!!