Matthew McNeal Photography
(913) 710-5248
14649 W 95th Street
Lenexa, KS 66215
Matthew McNeal Photography
Natural Light Photography
Matthew is a lifestyle photographer specializing in weddings and family photography. His creative use of off-camera flash sets him apart from many area photographers. With every event or session, Matthew will incorporate natural light AND dramatic flash photography. His demeanor is calm, confident, and witty which lends to a comfortable environment in front of the lens. Matt has studied and been engaged in photography since 2013.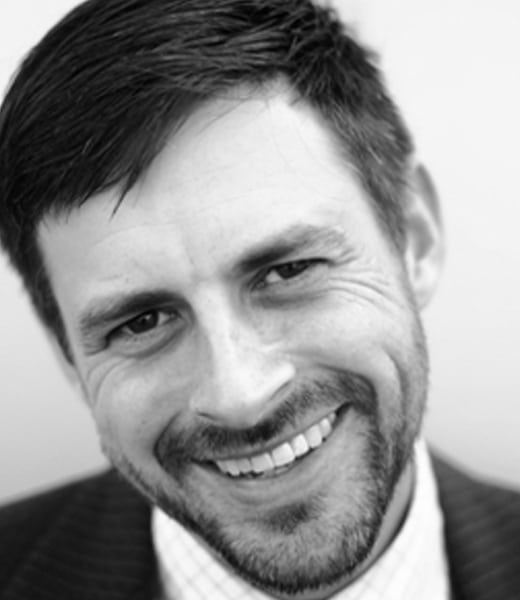 I couldn't have asked for anything more! Matthew is an amazing photographer! He captured our big day perfectly, even better than I could have imagined. Not only does he have a great eye for one of a kind images, he must be the easiest person in the world to work with! Great personality! He went above and beyond our expectations on our wedding day and I highly recommend him! I will call on him anytime I need photos taken in the future 🙂
I cannot stress how great Matthew McNeal Photography is! If you're looking for a photographer, he's your guy! At our engagement session he immediately put us at ease and made what we thought might be an awkward time into something fun. The photos turned out great! When we were working to figure out how to handle a summer 2020 wedding he was flexible and willing to make whatever we wanted to do work! Before our ceremony we scheduled a time to discuss a shot list and got everything we wanted and more! He made photos fun and kept us on track. We moved our wedding reception to next year and wouldn't want any one else to be there to capture our day!
I cannot say enough amazing things about Matthew with Matthew McNeal Photography through Jukeboxx Media! He was a dream come true on our wedding day. His eye for photography is one thing, but he truly listened to our requests too. He was so accommodating to all of our needs. Not only did he have the utmost professionalism, he was so fun to be around and fit right in with our party! I would highly recommend using Matthew and Jukebox Entertainment. You will not be disappointed!
There are few vendors that truly have a lasting impact on your wedding day, but Matthew was certainly one. We still talk about how lucky we were to have chosen Matthew for our photographer. Not only were his photos stunning, but he really carried the day. Matthew is incredibly positive and his ability to navigate the social aspect of a wedding was impeccable. He remembered everyone's name immediately and his fun attitude and temperament made him loved by our wedding party. Throughout the planning process, Matthew was the most prepared and professional vendor we hired. He was incredibly punctual and responsive. On our wedding day, it rained all day. We had planned to take photos in the park, but Matthew had already prepared a backup plan. We re-routed to Union Station, where without our direction, Matthew had already purchased the correct permits to take photos at Union Station. We were so thankful he had thought ahead so thoroughly. The photos from Union Station turned out to be our favorites, mostly because Matthew had experience taking photos there before and he knew the best places to go. Therefore, we were in and out pretty quickly with some amazing photos. Overall, we highly recommend Matthew to anyone looking for a trusted vendor and some really great wedding photos!
Matt is THE BEST. We had the time of our lives with him on our wedding day–he put everyone at ease with his lighthearted bantering combined with punctuality and professionalism. Matt is a BLAST to work with while still managing to keep a well-organized timeline and ensure that everything flows smoothly. He is the perfect balance of fun and professional. Our entire wedding party couldn't stop RAVING about how awesome our photographer was! Matt also took our engagement photos which were EXACTLY what we wanted–they captured our laidback relationship perfectly. We've only gotten a sneak peek of the wedding photos, but they are OUT-OF-THIS-WORLD BEAUTIFUL. P.S. He also accommodated my parents' surprise of bringing our dog to the wedding day photos! We couldn't have asked for more. You will not regret booking Matt–he is exceptionally talented and a blast to work with.
My husband and I are so glad Matt was our photographer! He was very easy going and easy to get along with. He was there the entire day from 9am for getting ready photos to 8:30pm for our send off. Matt made sure every photo was perfect. He picked leaves off my dress before taking a photo so nothing would ruin it. He carried my train while we walked to meet my husband for our first look and he made sure to get every photo on our list. We couldn't have asked for a better photographer! I know we will get some great photos and it is one less thing to worry about! We highly recommend him. Throughout the night our families kept saying how great he is and he is very easy going he is but also gets the job done. He definitely went above and beyond and we can't wait to see our photos!
The GrapeVine team was absolutely. They were professional, timely, creative and fun! Our day would not have been the same if not for our wonderful photographers! Because of their beautiful photos we are able to relive our wedding day over and over. We could not have asked for better people to spend our special day with.
Matthew is FANTASTIC!!! He was with us from before the sun came up until the last dance was over well into the night! Matthew has such an amazing way of capturing the moment, an artistic eye, and is so much fun to be around!! We LOVE all of our engagement and wedding pictures that we had a really hard time picking our favorites! We heard from several family and friends, "They are all so beautiful…I'm glad that I don't have to pick!" We will definitely be calling Matthew for any and all of our pictures in the future!